2020:  
Watching the Sun – Virtual Arts-Science Residency
Really excited to be involved in this residency from 30th Nov – 4th Dec 2020 (& hopefully beyond!).   There will be "input from astronomy specialists, archaeoastronomers and astrophysicists alongside multidisciplinary artists, all of whom are connected, via their practice, to the theme of watching the universe."  with Mayes Creative, Cornwall
Meet the Locals, Dec 2020
'Meet the Locals' is a group exhibition showcasing the work of artists from Sheffield and the surrounding areas.   This will be the first formal group exhibition at the new Fronteer Gallery in Sheffield city centre.  Open 11-4 Wed-Fridays and  2-7pm Saturdays from 9th – 19th December.
New Light Prize Exhibition 2020-21
Celebrating northern art; artwork in a range of media by 105 selected artists will be shown in a touring exhibition across the UK, finishing at the Bankside Gallery in London.
I am really excited to be one of the shortlisted artists with one of my monochrome drawings featuring in this exhibition.   See:  https://newlight-art.org.uk/prize-exhibition/
Venues/Dates: Scarborough Art Gallery (19 Sept 2020 – 17 Jan 2012);Tullie House Museum, Carlisle (30 Jan – 20 March 2021); The Biscuit Factory, Newcastle (4 June- 29 August); Bankside Gallery, London (15-21 November 2021).
Bloc Projects Members Show
Work by nine artists from across the UK, selected and curated by Sunshine Wong (Public Programme Coordinator at Bloc).  See:  https://www.blocprojects.co.uk/exhibitions-events/2020/members-show-2020
Venue: Bloc Projects, 71 Eyre Lane, Sheffield S1 4RB
Date:  29 February – 14 March 2020 – gallery open Wed-Sat 12-6.
Landscape Architecture projects in 2020 include:
Urban GreenUp, Liverpool (with ReShaped Landscape Architecture) – concept design work and sketch visuals
Brighouse Town Centre Masterplan (with XQLA Landscape Architecture) – collaged concept graphics
Doncaster Royal Infirmary Memorial Garden, (with ReShaped) – concept and sketch design development and birds-eye view sketch of proposals
River Dee Estuary,  hand drawn maps (with ReShaped)
Station South Community space (with ReShaped)
Stokes Croft residential and student apartments, workshop spaces (with ReShaped)
Vet Sustain  exemplary site design options for a Veterinary Practice in the Cotswolds, for an article on creating and managing sustainable veterinary practice sites (working with my lovely sister, founder of Vet Sustain)
2019: 
Mini Monocromes
An exhibition of small ink and graphite drawings exploring temporary land, water and skyscapes.   Work will include drawings of the night sky, tide lines of coal dust, deserted buildings and silted pavements after recent floods.
Venue: the exhibition space to the rear of All Good Stuff in Butcher Works, 72 Arundel Street,  Sheffield, S1 2NS.
Date: Friday 29th Nov – Thursday 5th December, 10.30-17.00  (closed Sunday).  Informal opening Fri 29th 11am-2pm, all welcome! 
Voyage / Perfume as Practice AW19
Excited to be involved in this exhibition of paper-based works by a selection of artists alongside 'perfume portraits' (of the artists) created by Michael Borkowsky.  3rd – 9th October 2019, CentreSpace Gallery in Bristol.
Catchment; An exhibition of Fine Art exploring Sheffield's Lakelands
A group show with Pennine Artists,  19th -25th October 2019, 11am-4pm, 35 Chapel Walk Gallery, Sheffield.  Opening 2pm, Sat 19th October – all welcome.
Botanicals
A selected group show with Fronteer Art, July 2019, Exchange Place Studios Sheffield, 5th July – 27th July 2019, 11-4pm daily (except Sundays).
2018:  
The Fronteer Open 2018, 35 Chapel Walk Gallery, Sheffield, S1 2PD
20th Nov – 2nd Dec 2018, 11-4pm daily.
Pleased to have been selected for this high quality exhibition featuring 69 national and international artists.   Opening Evening and Awards Ceremony on Friday 30th November from 6-8pm at 35 Chapel Walk, Sheffield – all welcome. 
Pennine Artists at the Harland Cafe, John Street, Sheffield S2 4QU
30th Sept – 27th Oct 2018
A collection of artwork on sale by 6 members of Pennine Artists at this fab cafe – open daily, sells a wide range of delish food and drink.   
'NOSTALGIA', Misc. Arts Center, Timisoara, Romania:  6th – 12th July 2018 
OPENING NIGHT 6th July  7 – 10pm, all welcome.
I will be exhibiting in this group show at Misc Arts Centre, where artists of various mediums and from different backgrounds depict their remembrance of people, locations, & experiences through their work.   See here for further details. 
CUPOLA CONTEMPORARY ART,  March – June 2018 
Six pieces from my solo exhibition 'Gone' (details below) are on show at Cupola, in the downstairs Reception Gallery.  Open Mon-Sat, 10-6pm.  Cupola Contemporary Art, 178-178a Middlewood Road, Sheffield, S6 1TD
'WONDERER', Athens, Greece:  17th- 20th May 2018 
One of my drawings will be exhibited in this space themed group exhibition at the Athens School of Fine Art, part of Platforms Project 2018.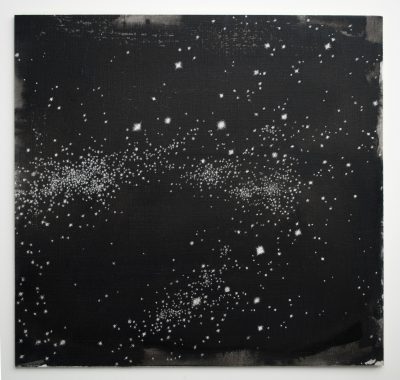 ARTISTS OPEN STUDIOS:  5th, 6th, 7th May 2018 
I will be exhibiting and demonstrating my work at KIAC studios, in a temporary studio space adjacent to Gage Gallery.  Address: Kelham Island Arts Collective (KIAC), The Lion Works, 40 Ball Street, Sheffield, S3 8DB
DEFAULT TO WILDERNESS:  A visual exploration of the urban edgelands and unofficial countryside.  An exhibition of painting, drawing, photography and textiles by members of Pennine Artists, to celebrate Sheffield Environment Week.  Stocksbridge Library,  28 April –  9 June 2018
…………………………….
'COMPONENTS', Art Number 23, London
7th – 12th April 2018, 11am – 6pm 
OPENING NIGHT 6th April 6.30-9.30pm, all welcome.
I will be exhibiting in this group show at The Old Biscuit Factory, which features work influenced by architecture.     See here for further details. 
The Old Biscuit Factory, 100 Clements Road, Block F, London SE16 4DG.  5 mins from Bermondsey Underground station.  
'GONE'
Solo exhibition of new paintings and drawings exploring transient spaces, structures and surfaces; some previously occupied but now empty, with traces of lost forms or past activities; natural and artificial environments in flux, obscured or on the edge of collapse.  Ideas are expressed using a pared down, modest palette of materials and colour.  (More here)
OPENING NIGHT Friday 9th February 2018, 7.30pm.  All welcome.
Then open 10 Feb – 10 March, Mon-Sat, 10-6pm
Venue:  The Long Gallery (upstairs), Cupola Contemporary Art, 178-178a Middlewood Road, Sheffield, S6 1TD.  
N.B. this show coincides with an exhibition by Karen Sherwood 'Up North', in the downstairs gallery – well worth viewing! See link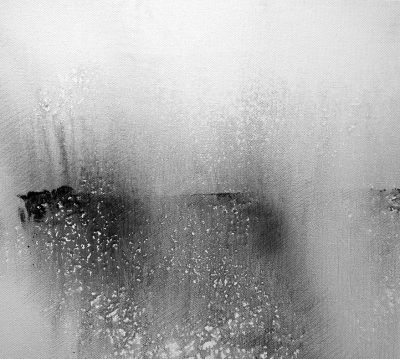 2017:
GROUND, FOREST, TIDE
Solo exhibition by Catherine Higham
OPENING NIGHT Friday 1st Dec 2017, 6-9pm.  All welcome.
Then open daily; Sat 2nd – Wed 6th Dec, 10am – 5pm.
Venue:  Gage Gallery, 40 Ball Street, Sheffield, S3 8DB.

THE HOLT, SHEFFIELD 
Group exhibition with several other members of Pennine Artists at The Holt cafe, 156 Arundel St, Sheffield S1 4RE.  18th September – 5th October 2017, Mon-Fri 10-5pm, Sat 10-4pm. 
GRAVES ART GALLERY, MUSEUMS SHEFFIELD
A selection of my limited edition prints are for sale at the Graves Art Gallery, Surrey Street, Sheffield S1 1XZ.
THE CORNER GALLERY, SHEFFIELD
A small selection of my paintings and full range of limited edition prints are on sale at this vibrant antiques emporium in the Sheffield Antiques Quarter.  The gallery operates as a collective non-profit enterprise.  The Heeley Bank Antiques Centre, 635 Queens Road, S2 4DX, open 10.30am – 5.30pm link
THE ORANGERY, LONDON
Group exhibition at The Orangery, Holland Park, Kensington High Street, London W8.   Sat 1st April, 1pm-6pm & Sunday 2nd April-Sun 9th April, 10.30am-6pm.   Showing several paintings from my recent 'Boundaries' series.
OPEN STUDIOS, SHEFFIELD & SOUTH YORKSHIRE 2017 – Sat April 29th, Sun 30th, Mon May 1st.  Kelham Island Arts Coop, Lion Works, 40 Ball Street, Sheffield, S3 8DB 
STUDIO VISITS   Visitors are welcome to my studio in Loxley (Sheffield, S6) any time by arrangement – please email me at catherine@cjhigham.com.   Original paintings, drawings and prints are available to view and purchase; please contact me for info on current work for sale.  
For a select list of previous exhibitions, click here.