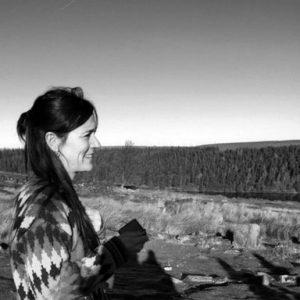 My work is concerned with the materials and processes of landscape; both natural and fabricated. Land form, surface and space; water; vegetation; light; weather; built structures; habitats (for humans/wildlife); time & change are central elements of my practice as an artist and as a landscape architect.
The flat surface of canvas or paper is my chosen medium. Although rooted in 'landscape' as described above, my current artwork investigates ideas of representation and relational aspects of form and non-form; figure and ground; precision and spontaneity; absence and presence.
Methods of working involve deliberate actions (application of marks, tone and poured paint) and serendipity (allowing the materials to follow their own request).  Leaving empty, unoccupied space on the canvas or paper offers an opportunity for contemplation; it is the viewers' task to fill in the gaps, to complete the work.
I aspire to make raw, simple pictures in an age of visual stimulation and information overload.
For my brief C.V. click here.